03-10-2007, 08:29 AM
CC Member






Join Date: Mar 2005

Location: East Greenbush, NY

Cobra Make, Engine: FFR Mark III, Carbed Explorer 302

Posts: 211
Not Ranked
Build progress
---
Been working a lot over the past few months, so time to work on the Cobra has been very limited. Anyway, here's a quick update....
Cobra air filter in place, I spent way to much screwing around with that! But I sure like the look! Branda sent me a flat bottom base that hit my carb and wires. They made it sound like they never had this problem before.
I'm using a Holley carb! : They changed it out after only 3 phone calls!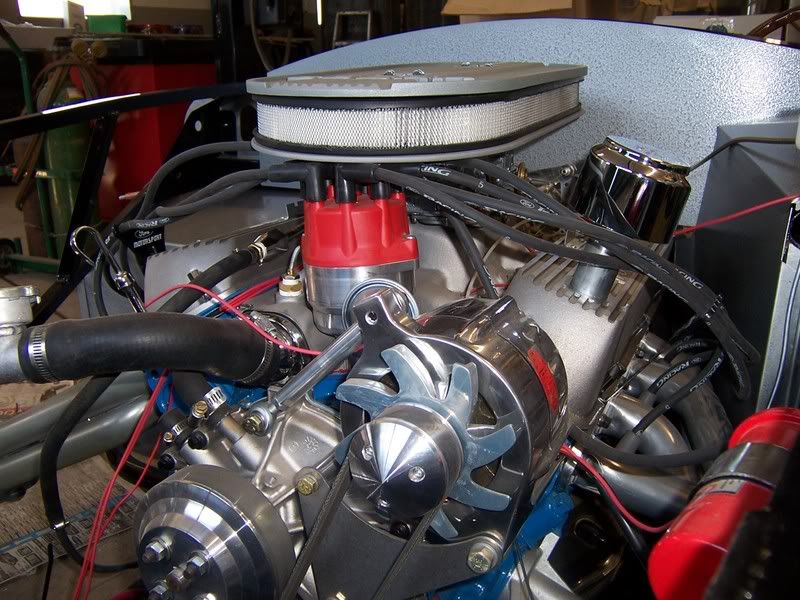 Looking forward to driving this summer!
Pat
__________________
Proud owner of FFR1004630RD '01 Explorer 302, FRPP B-Cam, Holley S/A 670, HD T-5, Wilwood pedals, 3 link, Koni shocks, 17" Bullett wheels, Baer brakes, Classic gauges, I-Squared wiring, Jaguar Racing Green w/Sliver Stripes
Tagged and road ready in NYSas of 6-5-09 Life is GREAT!
My build log
http://www.clubcobra.com/forums/cobra-build-logs/80663-my-cobra-build.html
If you live "Upstate" near Albany, NY send me a PM. Our Cobra gang is growing and looking for new members!