08-14-2009, 10:42 PM
Senior Club Cobra Member






Join Date: Nov 1999

Location: Folsom, CA

Cobra Make, Engine: ERA 623, 427 S/C Cobra. Ford FE 428 Cobra Jet, Ford Nascar TL 4speed - with a touch of raw; "less is more" theme

Posts: 3,869
Not Ranked
Shirt for CH1 2009 / Western States Cobra Group
---
Western States Cobra Group / Cobras On Highway1
(CH1) Shirt for 2009
is ready!
If you want a shirt and you are going to CH1, or not, you can order them through BurmanPromo, but the dealine to get one on time to your mailbox before CH1 is September 4th. He does nice quality shirts for us. We had fun playing around with the logo this year.
Black, White, short sleeve, long sleeve. WSCG Snake/CH1 logo on front and our custom made Cobra image with a familiar small snake logo on back, to remember our roots.
Jim at Burman Promo can fill you in. You can order online or just send him an email.
Order At:
http://www.burmanpromo.bigcartel.com/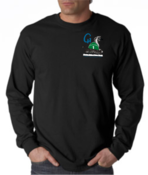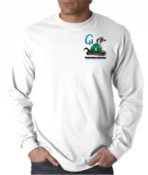 __________________
Duane
Western States Cobra Group 1998-2016.
---
Last edited by decooney; 08-14-2009 at

10:46 PM

..