This is long overdue so I decided to start a new thread. I originally saw the car in the spring of 2014 and ended up purchasing it in the spring of 2015. After some minor maintenance and a few thousand miles I decided it was time to put my own taste on the car.
After spending a few thousand miles behind the wheel the direction I intended to head was more of a street bruiser. After taking the car down and seeing what they are made of I decided low profile tires and increased handling was going to increase my confidence and I would eventually out pace my driving skills. I'm not saying that going with a more radical delivery of power was a safer direction but I really love the new setup. I get all the enjoyment I need out of running as fast up to around 100-110mph and just roll on acceleration. I pushed it harder in the past but to me the higher speeds just aren't what these cars were designed for and not worth the risk. I recommend getting something more modern with airbags if you plan to run extended higher speeds.
This thread should be a testament to PMAN1961's wrench turning skills. Perry is an old hotrodder but more importantly the most meticulous no cutting corner guy I know. If it wasn't for Perry I would have sold the car and probably bought a corvette! We also owe a shout out to Brent Lykins for assistance with parts and answering a lot of initial questions. Brent specified the cam for the refresh and it sounds down right nasty for a pump gas street car. I promise to load images and a few videos in the near future.
For all those old post saying over 400hp and gears aren't streetable in these cars they don't know what in the heck they are talking about and I can't tell you how happy I am that I didn't listen to those opinions. I can do full throttle rolls in 2nd gear and dead hook in 55 degrees.... I'm talking roll it up to 5k and slam it to the floor. In 2nd gear it will throw my iPhone out of the cup holder and bounce it off the center back between the seats. So far from a roll through %4th it has pulled a twin turbo Porsche and was half a car length in front of a C7 z07... in my book that is moving for one of these on the street. By the way I can shift it at 7k and it sounds like a winston cup car... it's a testosterone inducing machine...the ultimate ruckus car.
*427w originally by Keith Craft. Stripped it all the way down to bare block and took it back to Craft Performance for the machine work. Heads were freshened, all bearings, gaskets, seals replaced. Brent Lykins stuck a 244/248 at 108 LSA in it.
*custom 1 7/8th headers built
*out with the 5-speed and in with T-56 magnum 6-speed with a billet steel flywheel and new Ram clutch. Perry cut the cross member out and fabbed up the T-56 install... had a custom driveshaft built as well.
*pulled the rear diff out and stuck 4:30 gears in it. Added a housing cover brace and level 5 half shafts from the drive shaft shop. We were going to go with a 31 spline upgrade but with it being a such a light street car and the halfshats rated for 1000hp we should be just fine.
*went with Firefly's stainless 3" side pipes. Pretty radical sounding.
*ditched the rough riding 17's and went back with the vintage wheel 15' halibrand setup. Had the rear wheels machined down and we are running a Nitto 325-50-15's in the rear. In my opinion it's a great look filling out the rear fenders and looks much more serious. The side pipes gave it the bark and the tires give it the bite.
The initial tear down. Think this began around August 2016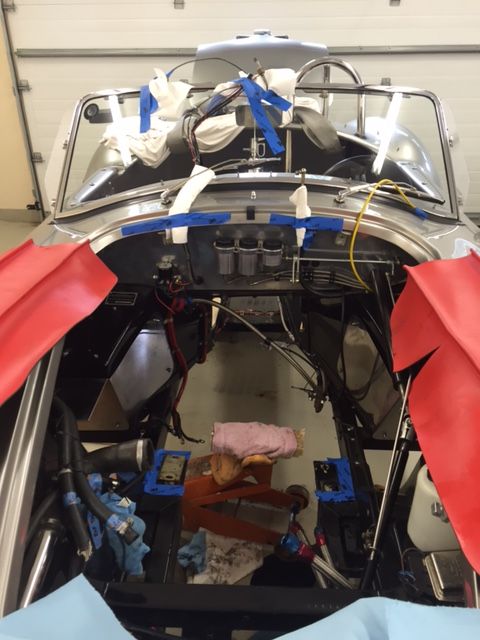 Decided to keep the 427 Windsor on this go around. Originally built by Keith Craft in 2004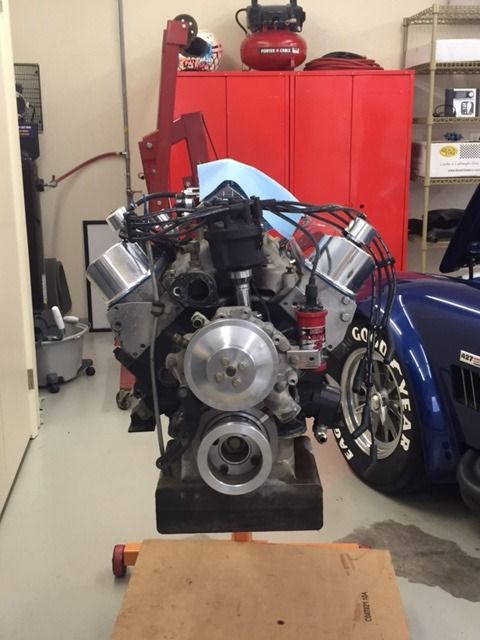 Amazing how dirty and oily things get over the years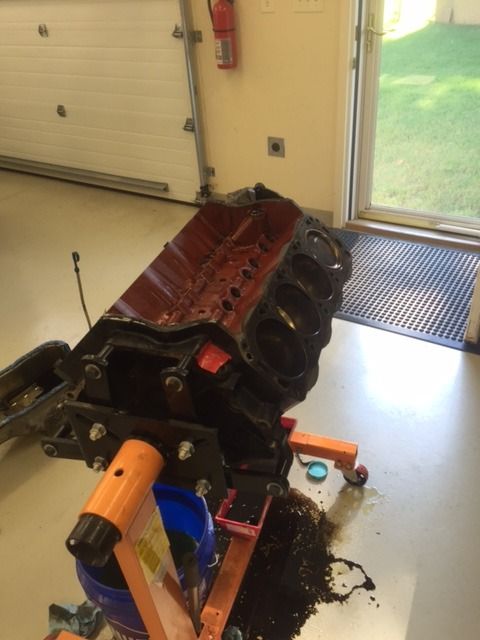 Great caption of what a hunk of junk the header fit was on the Brodix Track 1 heads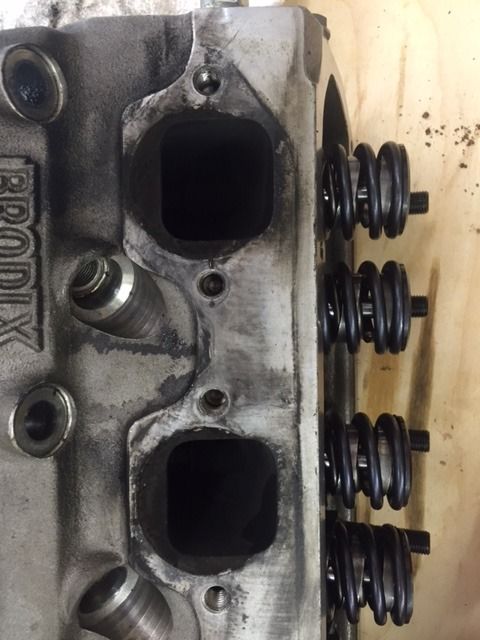 2" headers....nice set of headers but they had to be replaced as they did not fit the heads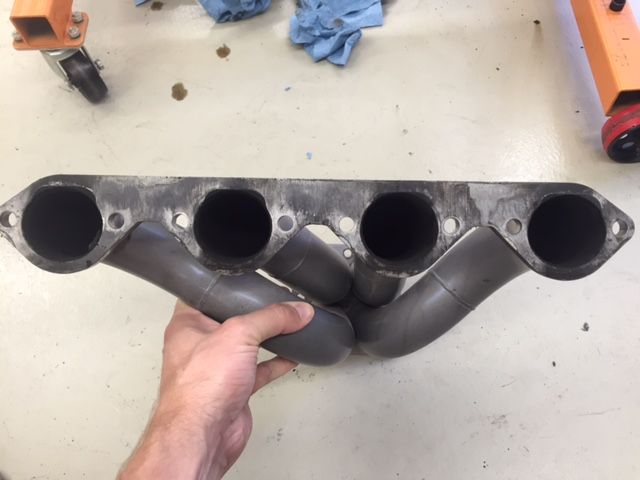 Originally had an aluminum flywheel in the car. I did not like the way the rpms' fell off between shifts. We went with a new billet steel flywheel and went ahead with a new clutch while we had it out
Getting the motor back together. We had Craft performance provide the necessary machining and Perry put it back together....pretty impressive for a guy who doesn't build motors everyday. The thing literally fired up on the first key turn when we got it back together.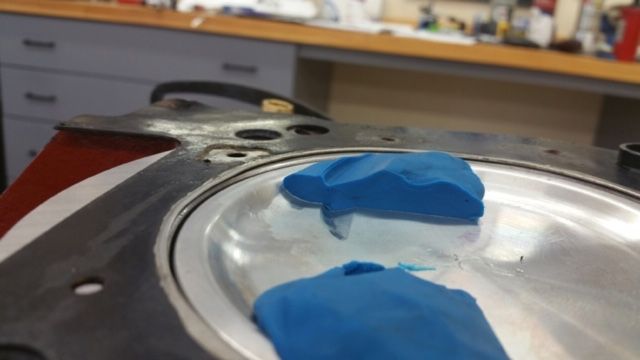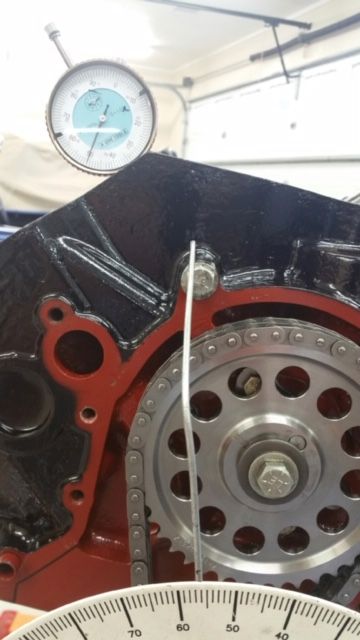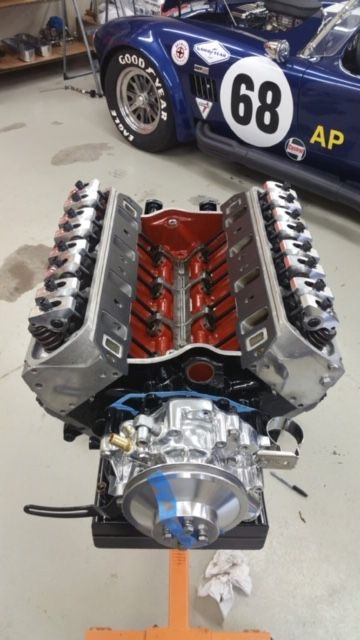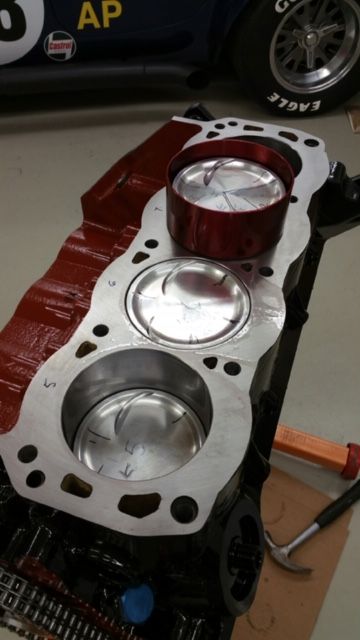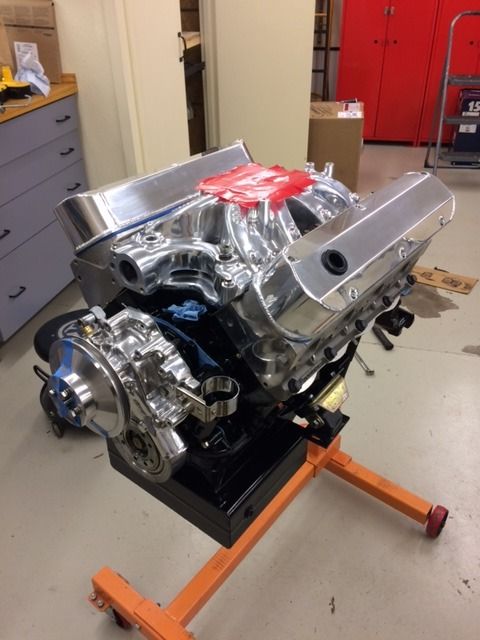 I catch more Shi* than a porta potty at music fest for keeping my car clean all the time
Time to make papa Perry proud. This was overall the most rewarding upgrade. The T-56 Magnum upgrade was well worth it and it shifts SO MUCH BETTER than the TKO-600 that was in the car. I love being able to run a 4.30 rear gear and then run 80mph down the interstate at 2500K. Very versatile upgrade. This required cutting out the cross member and some fabrication design to the shifter as well as a custom drive shaft. It all went back together perfect and the shift is in the same place!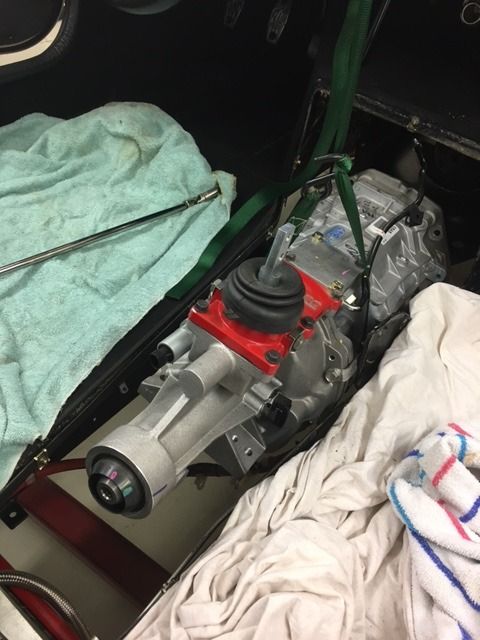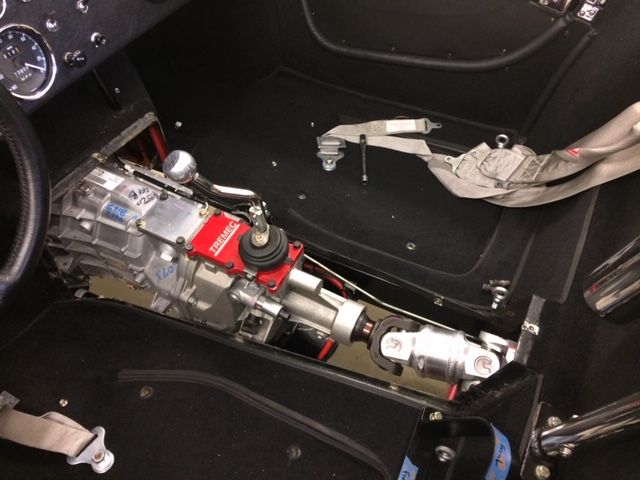 Yes I am a cheater that is a 5 speed knob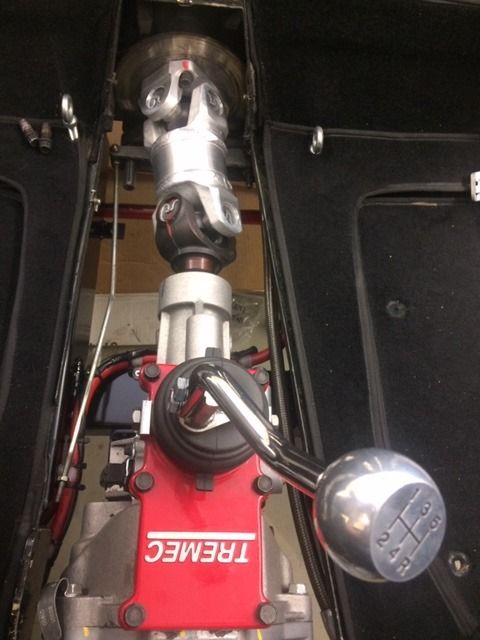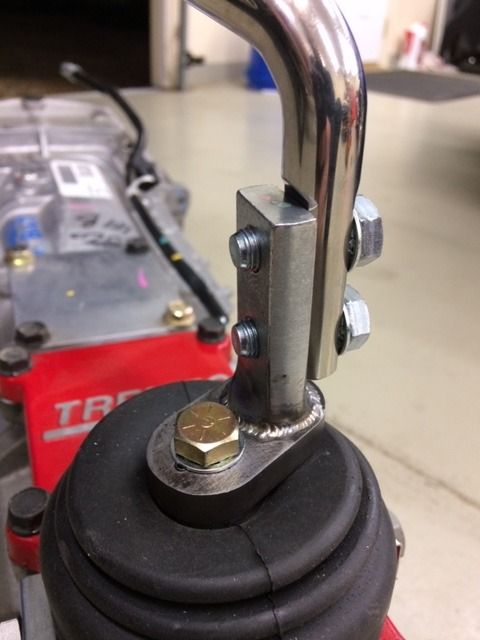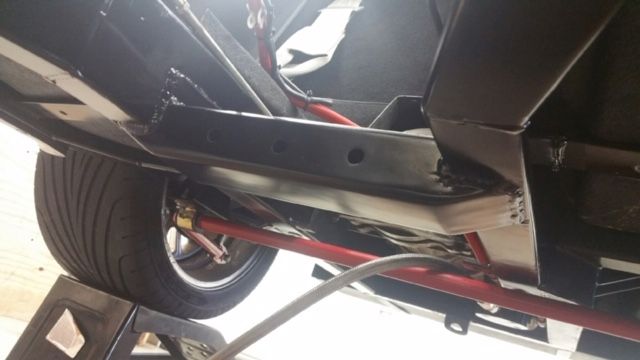 Time to get this thing back on the road!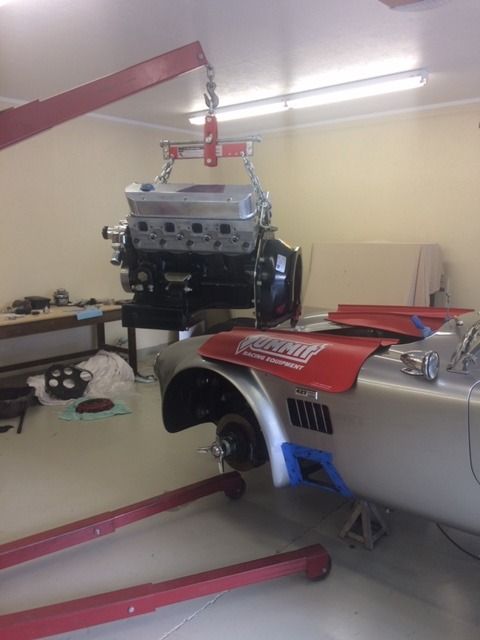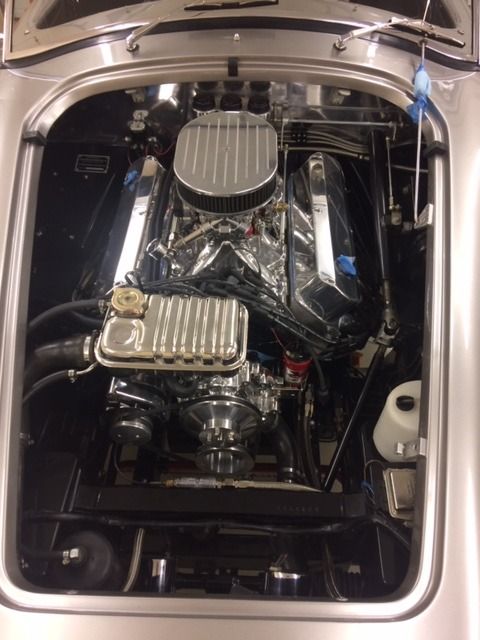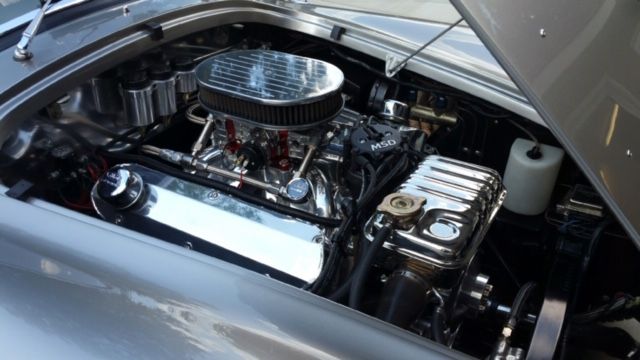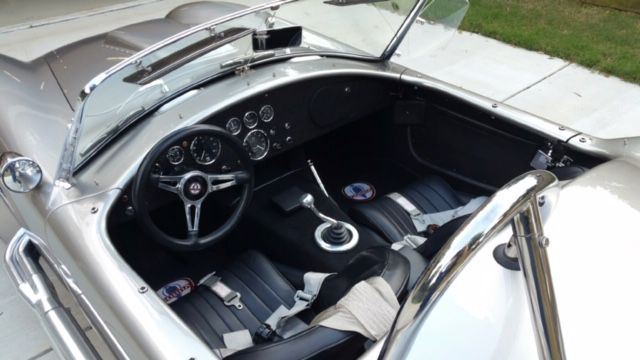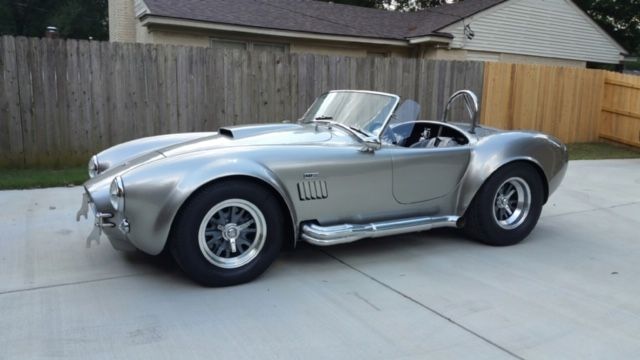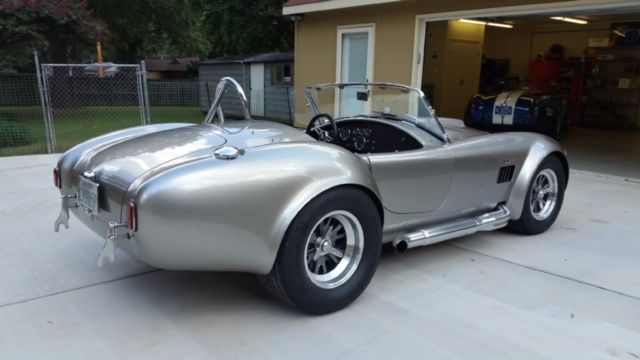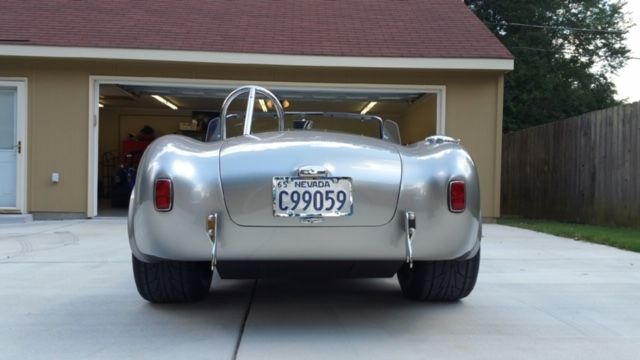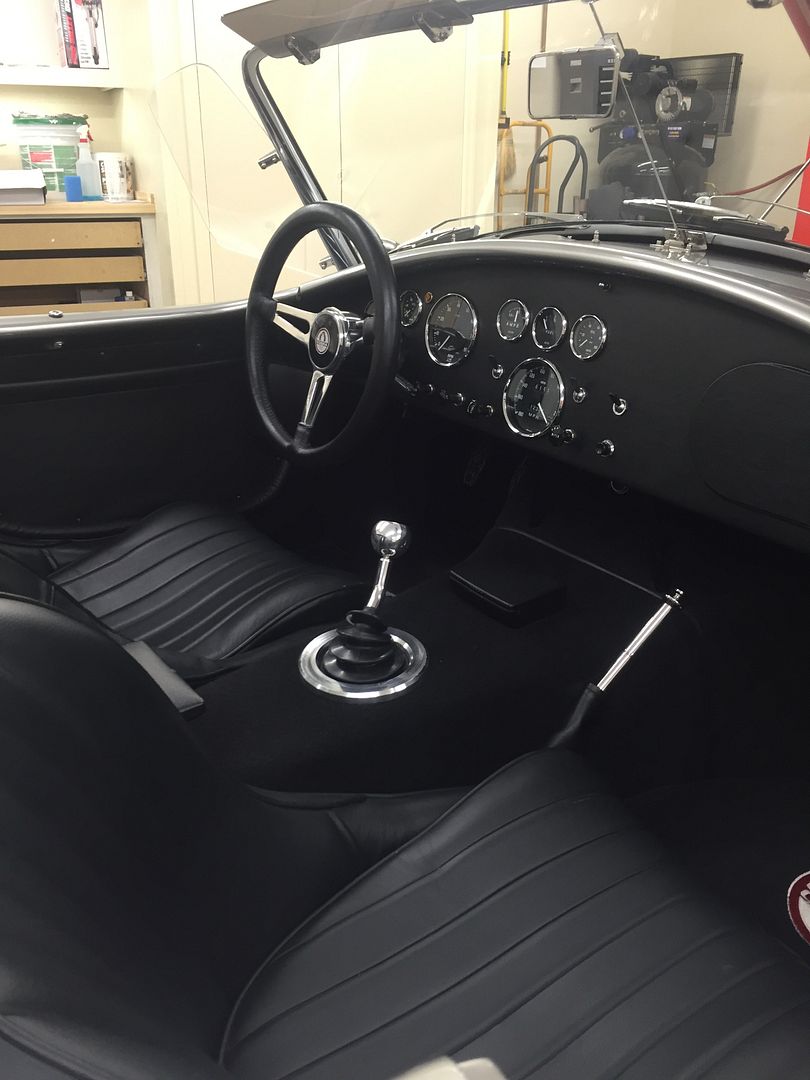 Time to get rid of those red and blue fittings
Will follow-up with videos once I can figure out how to post.